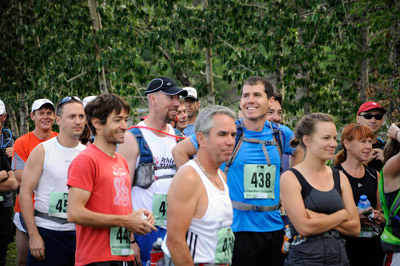 2014 Race Info - Race now full!
Bib Pickup
- Bib pickup will be Friday, August 1st from 4pm to 6pm and Saturday, August 2nd from 11am to 3pm. Late pickup at Rotary Park on race morning and hour before your start time.
The Race
- Race date is Sunday, August 3, 2014
- Start/finish at Rotary Park, click Registration above for registration details.
- Event Start times are as follows:
- Full Marathon: 8:30 AM
- Half Marathon walkers: 8:30 AM
- Relay: 9:15 AM
- Half Marathon: 10:00 AM
Volunteers Needed
Looking for more Great volunteers!
We are into the planning stages for the 2014 Yukon River Trail Marathon which takes place on Sunday, August 3.  We are looking for volunteers for race day.
Are you interested and want to know more?
We really value our volunteer support in making this event run smoothly and we can't do it without you.
What's in it for you?
1.     A chance to give back to the community
2.     An opportunity to spend the day outside in the beautiful Yukon
3.     An appreciation gift.
If you are interested and want to know more, please contact the Yukon River Trail Volunteer coordinators.
Brenda and Carmen
Your volunteer coordinators!
Carmen Ingram          nemrac61@gmail.com
Brenda Dion              brendadion1@gmail.com